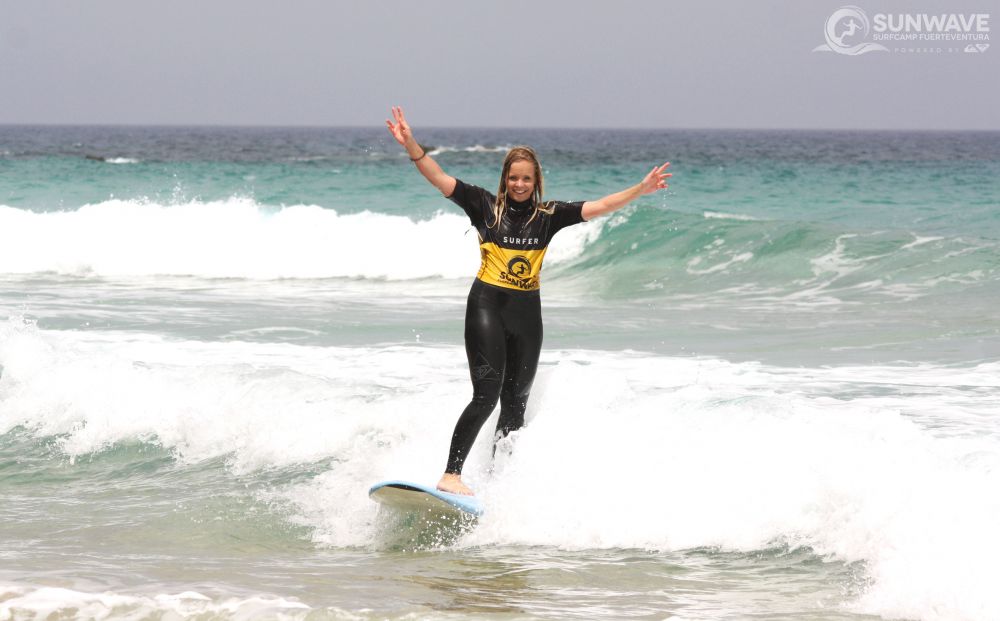 Exercises to get you in top surfing shape!
Surf Camp Pre-Training - How to your body ready for your surf trip

So you have booked your surf course with us and you want to know how you can get your body in tip-top shape so you can be the best surfer you can once you arrive on the island. See below some excerises you can complete which will have you fighting fit by the time you arrive.

Have fun!

Full Body Movements

Surfing is a highly dynamic sport which demands body movement in three dimensional space, so you need to train your body to become strong and efficient in motion, not in isolation.

Dumbbell curls and calf raises are not going to benefit your surfing.

For quality surf training, you want to use full body movements that require integration of muscles and develop full body strength:

Kettlebell Swings
Back Squats or Front Squats
Dead Lifts
Single Leg Dead Lifts
Lunges and Multi-directional Lunges
Plyometric Hops
Single Arm Cable Pushes and Pulls
Overhead Presses and Single Arm Overhead Presses
Medicine Ball Chops
Sprints
Cable Chops
Pushup Variations
Pull-Ups/Chin-Ups
BALANCE DRILLS:

Single Leg Balance Drills such as hopping, closed eye balance while standing on a pillow, or upper body rotations;

Single Leg Balance with upper body medicine ball tosses
Single Leg Cable Push or Pulls
Exercises on top of a Balance Board or Indo Board
Single Leg Exercises
Bulgarian Split Squats
Lunges
Single Leg Dead Lifts
Ice Skater Squats
Single Leg Box Squats

See below some pictures from our latest Surfcamp trips here to Fuerteventura - Enjoy!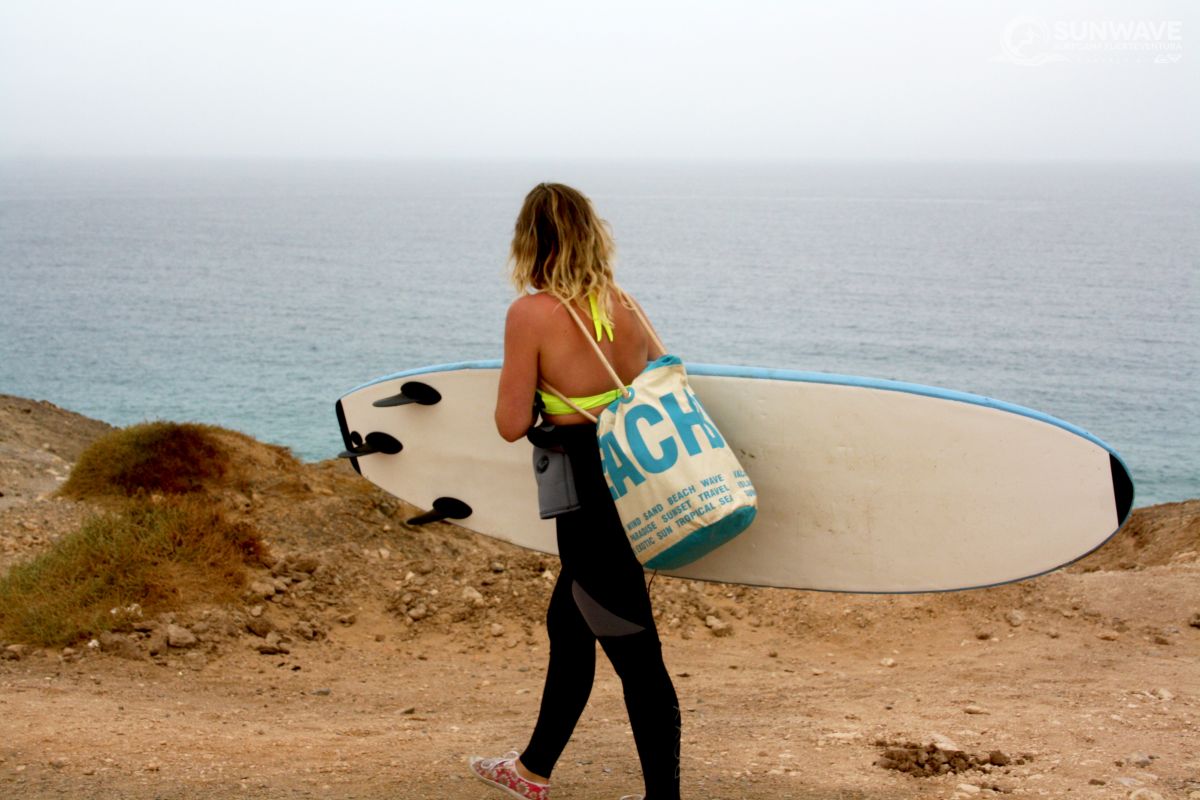 Sunwave Surfcamp Surfer Pictures - 23.06.2017
Sunwave Surfcamp Surfer Pictures - 23.06.2017 - La Escalara
Click the blue button below to be directed to all the surfer pics.
You can download these for free, just remember to hashtag #sunwavesurfcamp on social media. Enjoy!
Surfer Pictures
---
26.06.2017 /Categories:
surf course
,
surfing theory
---