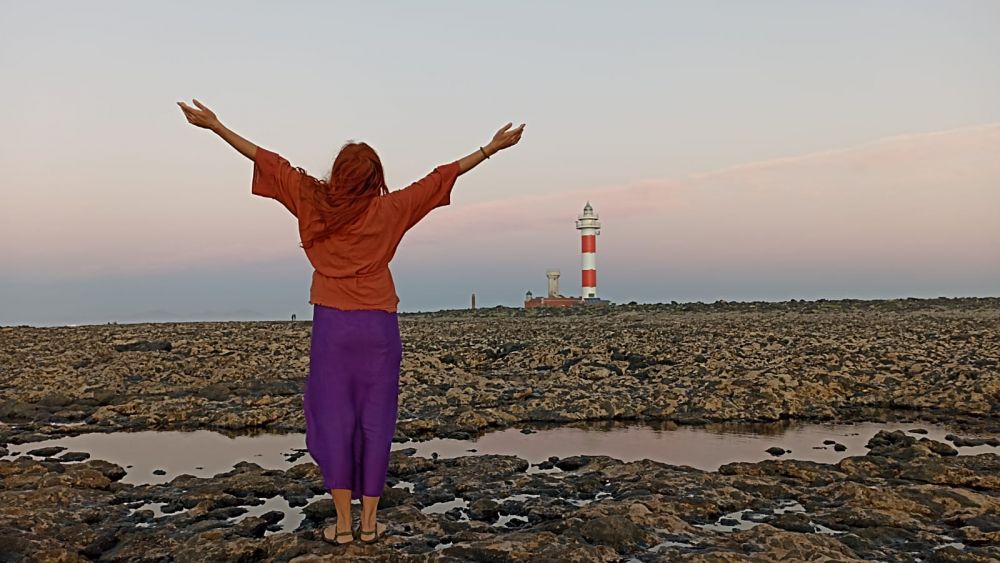 Surfing and nomad lifestyle goes hand in hand
One who is drawn into traveling that it gives a permanent adventure and a boost of adrenaline,
for certain he can be fascinated about surfing!
One who finds a temporary home while traveling becomes a modern nomad.
One who finds home in ocean waves, tides, swells becomes a surfer nomad.
What is a picture evoking in your mind when you hear a word traveling or surfing?
Are you smiling when you are imagining it? Is that pleasant, vivid image of your very last or very first trip, very first surf lesson, holidays you have been to, a wave that has taken you? What does that image in your mind present? Where is that place, where is that beach? What sort of emotion, sensation are you feeling in your body when you recall that particular memory?
When you answer these questions you will know better what traveling and also surfing really means to you and what role it plays.
Is that a part of your life, a meditation, a drug, an escape from duties or hard working? Although traveling is amazing, sometimes even tough, it can be highly addictive! So does surfing, don't you think? Watch out! Especially those of you who have already got in your mind some picturesque, dynamic images or perhaps, who have felt a dose of excitement, a kind of nostalgia (because you are not there physically anymore) and a huge smile on your face while recalling your previous trip, a favorite surfing spot.
The nomad is someone who is unrooted, the surfer is his fellow.
He tends to be passionate about exploring unknown. That means not living in his home country but moving – does not matter whether it is a city, an island, a continent! He is an independent person with a strong will to explore and experience the unknown. He is simply captured by a traveling spirit so to say. He sees the world he lives in as a global village where we have access to all around. Those places due to means of transport and touristic information are no longer a dream from documentaries or postcards but they invite him to visit and stay for a while.
Beforehand (or even nowadays in some tribes living in Sahara or Mongolia) nomads were used to going on foot or they were riding animals like camels, horses, donkeys. All their belongings were taken with them as if they were turtles, moving slowly with no rush. A new type of the nomad carries his full backpack wherever he goes. Sometimes he carries a surfboard as well. A difference is that the modern nomad travels alone, he meets along his way tourists, travelers, other nomads but he is like a sailor – staying on his course, the right wave and any destination guided to next location treated as a source of new explorations for him. Nomads in the past were forced to migrate constantly looking for living resources, goods, water or grass for their animals. Modern ones are free to choose, are driven by an adventure calling or a pleasant feeling to stay and relax or surf.
Where can you find them?
They come from countries with a city life, individualism, education, career opportunities and high life standards. This background makes them feel bored, tired, trapped in a bubble of living comfortably according to social expectations to be successful, wealthy and occupied with a job and a family. They outstand – having different values and priorities, they are not able to meet some society's criteria. Therefore these individuals leave their homeland and follow the guts to see wonders. Simply, they become wonder lust people. They show us a completely new perspective on lifestyle and life values. All the planet can be our home, you are neither tied to your job nor to your hometown. Nothing can stop you. Not even a wave, wind! Just your mind and fear, prejudices may hold back.
Surfing and nomad lifestyle goes hand in hand...
just because they both seek discomfort through breaking out of comfort zone, routine. Both surfers and nomads are not bound to one place. In contrary, they express longing for freedom, a wind of change. They seek refuge in warm, exotic locations where they can work and relax, untied and uplift. This kind of lifestyle is tempting, but it can drag you down if you are not grounded. It may take you underwater like a powerful wave and leave you faded, wasted.
Is it worth going into extreme poles?
A wisdom lies in deep observations and in standing for the golden mean. As the nomad walks, step by step, the surfer stands on a board, supported by the ocean and he barely touches and slides on the water surface. What makes them stable and balanced is not drifting away, driven by wild horses of emotions or desires but being grounded, being still and allowing the power of life-water to be a driving force and their unbreakable ethics to be the guideline.
---
20.04.2023 /Categories:
---